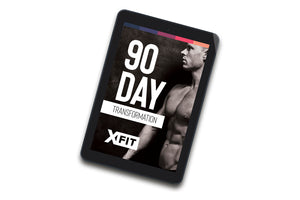 XFit Personal Training
90 Day Transformation
Sale price Price $29.00 Regular price
In just 90 days you will have the ability to create the type of body you have always wanted. If you truly commit to this 90 day program, people around you are going to notice the changes you have made physically and mentally to become a stronger, better version of yourself. 
xFit founder and advanced trainer, David Poland, walks clients through nutrition, metabolic drive, mental intensity, weight training, and cardio training. Each day is broken down into easy to follow reps and exercises, but remember this is not for the faint of heart. If you buy this eBook, you need to be serious about your future. 
This 47 page eBook is an instant download and comes in PDF format. It can be viewed on any computer, tablet, or phone. 
Example videos of all exercises can be found here: https://bit.ly/2NvkIXu
Remember, if you work harder than everyone else, you have to succeed!